Coolmax Outdoor AC is the best outdoor air conditioner Available in Dubai and UAE market today. This Industrial Spot air conditioner can handle ambient temperature up to 55 degrees with 100% fresh air supply. Its unique design with first compressor condenser and evaporator arrangements making this air conditioner performance unbeatable.
Can be used indoor and outdoor for permanent and temporary cooling applications and as spot cooler.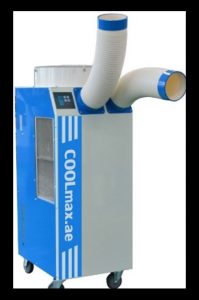 Originally posted 2016-09-03 05:08:41.