The benefits of outdoor cooling fans:
Reducing  the humidity
Increase air quality 
Covers up to 2000 square meters
energy consumption very low
Size 3 and up to 14 meters Diameter
noise  54 dB Only
Five years Warranty
maintenance free
Built for outdoor and Industrial Applications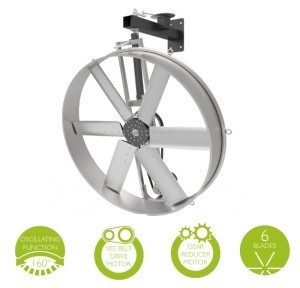 Largest and Best Cooling Fan for Dairy Cows and Animal Farm Cooling
1.8 Meter Diameter
Ultra Low Noise
75,000 M3/h Air Flow!
Ultra Low Noise 62 dB Only! (Less Stress  and more comfort for animals)
Five years Warranty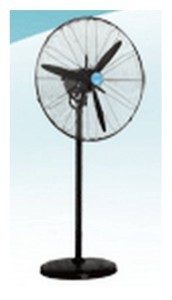 MODEL:75ST
Description:
30 inches (750 mm)
 Pedestal industrial fan
Voltage:220-240VAC 50Hz
Fan parameter: Up to 11800 m3/h
MODEL:85ST
Description:
36 inches (850mm), Floor stand industrial fan
Voltage :220-240VAC 50Hz
Air flow:3up to 14800m3/h
Originally posted 2016-09-03 05:42:51.